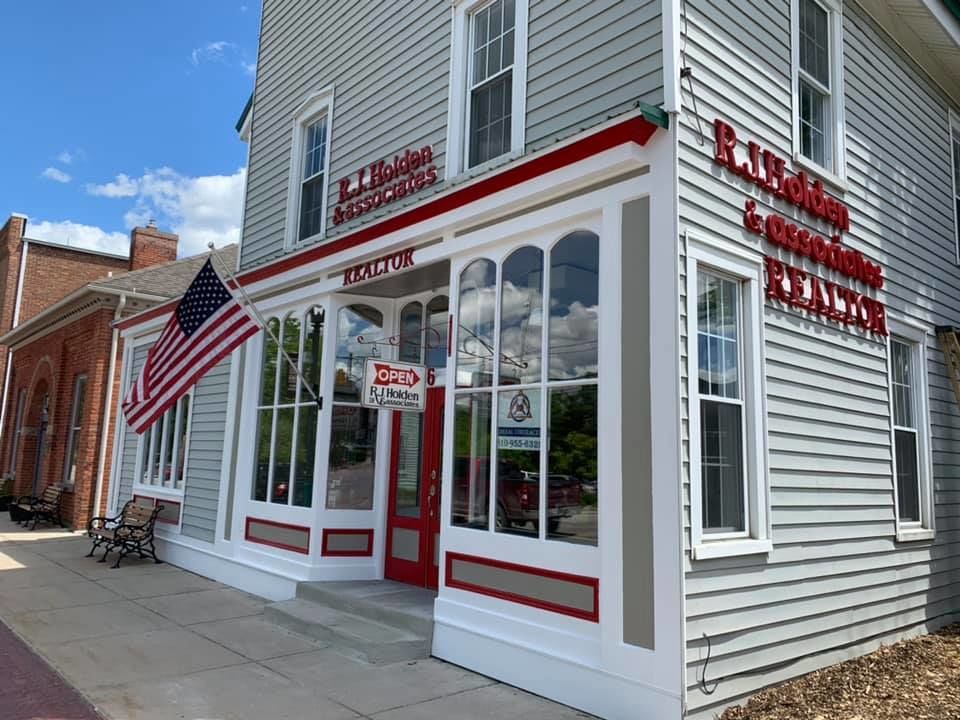 Longevity, Honesty, Knowledge, Integrity....
If longevity, honesty, knowledge and integrity are ingredients for a successful real estate business … we've knocked that out of the park. R.J. Holden Associates has been in Metamora for years.
Working with a different vision is not only the motto of Bill Holden, who happens to be one of the only blind realtors in the state, but allows us to look outside the box and brings a totally different perspective to the R.J. Holden team. Our eagerness and excitement is to aim for 20/20 vision for not only us but you.
Learn more about
R.J. Holden Associates
If longevity, honesty, knowledge and integrity are ingredients for a successful real estate business … we've mastered the recipe. R.J. Holden Associates has been in Metamora for years. Founder/ Broker/Owner Roy Holden started selling real estate in 1961 for SKB in Birmingham. Five years later he opened a SKB office in Rochester. Having the foresight to see things moving North, he purchased a 1866 building back in the late 1960s in downtown Metamora where business has been taking place ever since the early 1970s.
The R.J. Holden Associates name is well known and is a staple in the community. Having developed many strong relationship bonds within the local and surrounding communities. The oldest established realtor in the Lapeer & Upper Thumb Association of Realtors, Lapeer County Development Authority/ Economic Club, Metamora Chamber of Commerce and decades of participation in the Metamora Days Parade and sponsors of the balloon launch, to name a few. Our practice of honesty, integrity and loyalty has allowed us to build positive relationships with local businesses, clients past and present, colleagues, business associates, municipalities and numerous others. We are ready, willing and able to assist you in any or all your real estate needs today and in the future as well.
R.J. Holden Associates is proud to have three generations of Realtors active and present. We are all about customer service. Putting the client's needs/wants first has been and continues to be one of our many attributes. We believe by not only working for our clients, but with them as well in order to meet the cooperative goal of all involved is a combination that works well and has resulted in being responsible for almost ½ billion dollars in real estate transactions.
A true family owned and operated business. Joining Roy in the business is his son Bill Holden 22+ years experience, his grandson Realtor Nick Holden 4+ years experience, Realtor Ray Kalisz 4+ years experience, Realtor Dean Taylor 3+ years experience and Office Manager Anne Holden 23+ years experience. Whether it be commercial, residential or vacant land, our experience, knowledge, honesty, use of technology and willingness to help may make the choice easier for you in 2023.
Roy will always remember one particular comment from a client he was working with 30 years ago. He was asked at the time "How long have you been in the real estate business in the Metamora, Dryden, Oxford and Lapeer areas?" He answered "since about 1961 30+ years ago." "You must be doing it right to still be in the business without being run out of town" he was told. A compliment then and still how we operate the business today with honesty, integrity, loyalty, knowledge and experience.